Home
»
HTC
»
HTC 7 Mozart
»
Reviews
HTC 7 Mozart Review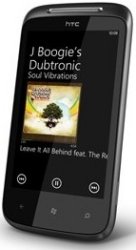 The HTC 7 Mozart is another Windows 7 phone but it strives to set itself apart from the pack by offering a xenon flash and an excellent 8 megapixel camera. Launching a Windows 7 phone that differentiates itself from the other phones is difficult due to Microsoft's strict technical specs. For instance every Windows 7 has to have a minimum specification of 8GB of memory, 1GHz processor, at least 5 megapixel camera sensor and a large sized screen.

The Mozart tries to be different from other Windows Phone 7 handsets with its 8 megapixel camera and awesome xenon flash. The flash delivers great results, better than the LED photo light typically used in other mobile phones, but on the downside this technology does drain the battery faster and the xenon flash cannot be used for shooting video, since it can't be left on like an LED.

With a name like Mozart, you would expect this phone to have some amazing musical capabilities. While the Mozart's sound performance is good, its not good enough to stand head and shoulders above other phones. The Windows Phone 7 music player looks good though and feels fun to use. Music storage is another let down, in common with other Windows 7 phones, the HTC 7 Mozart doesn't support using extra memory cards. If you need to pack more music and video onto your phone than the included 8Gb can handle, you should check out a handset with expandable memory, such as the HTC Desire. However the Windows Zune software that allows you sync music with your phone and your computer (even wirelessly) is awesome.

The HTC 7 Mozart is a perfectly sound example of a Windows Phone 7 handset. Its priced well and the diminutive size may tempt those who find phones like the HD7 too big and expensive. Of course the Windows app store has some way to go before catching up with the iPhone and Android platforms. However the Microsoft operating system is fun and user-friendly. Add a pair of decent headphones and a Zune account, and the Mozart will keep you entertained just like its Austrian namesake.

The HTC 7 Mozart may not quite the awesome camera phone that HTC claim it to be, and the 8Gb memory limit is a sore point on a music phone. But the xenon flash and Windows Phone 7 make it a better than average Windows handset which is certainly worth considering.

| | |
| --- | --- |
| | |
Submit Your Own Review!