Home
»
Vodafone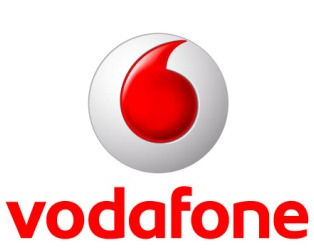 Find information on the Vodafone network. Find out about the best tariffs offered by Vodafone, how to upgrade on Vodafone, the coverage provided in your area, company history and much more. Vodafone is the largest mobile provider in the UK and some of the most complex deals and tariff, so you can get a little confused when looking to get a phone or upgrade with Vodafone. That why we have created this page to help guide you with any issues you have with Vodafone.
Vodafone Network Coverage
Check Vodafone Coverage Map

The Vodafone 2G coverage is excellent with 99% of the UK covered, in practical terms unless you are really out in the middle of nowhere, you will have coverage, and if you don't, its unlikely any other network will do any better! Their 3G coverage is not so good, at 80% of the UK this is average at best. if you are considering becoming a Vodafone customer and have a smartphone, it would be best to check 3G coverage in your area. There are tools to check your postcode on the website but remember that you have 7 working days to exchange your product or to cancel your agreement with Vodafone and get a refund, so if you are unhappy with the 3g coverage in your area, simply cancel the agreement and return the handset.

Vodafone Upgrade

The Vodafone Upgrade service allows you to upgrade up to 50 days before the end of your contract, allowing you to get your hands on a new phone while there's still almost 2 months left on your existing contract. It's quick and easy to upgrade with a wide range of offers and options. You can upgrade your plan and phone, plan only or even handset only. With Vodafone Pay as you go you can of course upgrade at any time.
Vodafone Network History
Vodafone are probably the world's most recognisable mobile communication brand, thanks mainly due to their extensive sponsorship and advertising campaigns (such as the McLaren Formula One team). In terms of revenue, Vodafone are the world's largest mobile phone company with only China Mobile having more subscribers. Vodafone Group Plc is a multinational telecommunications company, based in the UK, but owning and operating networks in over 30 countries around the world. The Vodafone group also owns 45% of Verizon Wireless (largest mobile communications company in the USA). The Vodafone brand name was derived from "voice data fone", chosen to reflect the mission statement of provision of voice and data services over mobile phones. In 2001, Vodafone was responsible for the first ever 3G voice call made in the United Kingdom, using the Vodafone 3G network.

Mission statement of Vodafone
The stated Vodafone mission is to be the communications leader in an increasingly connected world, judging by their market share (particularly in the UK in terms of subscribers), it looks like they have achieved their goals.
Vodafone Customer Benefits

As a pay monthly customer with Vodafone you can enjoy more benefits in the form of tickets to some of Britain's best events courtesy of Vodafone VIP, or early upgrades to one of the latest handsets. With Vodafone VIP you can join in with the movers and shakers at the biggest fashion events, the UK's hottest festivals, the latest Formula 1 races and are eligible for a wide range of exclusive offers and discounts.

Another useful customer benefit is the Vodafone Passport. The Vodafone Passport is designed to save you money when you call from abroad. It's free to use allowing you to take your UK price plan abroad to over 35 countries. In a similar vein, Vodafone Data Traveller allows you to browse in Europe without worrying about the costs. If your price plan includes at least 1200 minutes a month it'll be included free, or you can pay £2 a day for 25MB a day.

Perhaps the best benefit for new Vodafone customers is the innovative Vodafone Data Test Drive, this allows customers to find the right mobile internet plan by letting them use as much data as they want for three months. Included in all Vodafone pay monthly plans (even the 12-month SIM only plan), Data Test Drive puts you in control by helping you find the right mobile internet price plan by putting your new phone through its paces while Vodafone pay any additional costs if you go over your chosen price plan's data allowance.

Vodafone RED Box is a simple by useful service to help Vodafone customers transfer their contacts to their new phone. Just take your old and new handsets to your nearest Vodafone store and they'll transfer your contacts to your new phone, this free service includes the address book, photos, videos and music from your old phone. Vodafone RED Box works with over 3,000 phones and iPhone (iOS), Android, BlackBerry, Windows Mobile and Symbian operating systems and securely backs up your phone contents to a USB disk drive or your new phone's data card. The process takes just a few minutes and is completely free to all Vodafone customers.
Vodafone Awards

Vodafone is no stranger to the award winning podium, in just the last couple of years Vodafone has been the recipient of prestigious awards such as the "Best Mobile Money for the Unbanked Service" (Global Mobile Awards 2011 Winner), "Best operator led MMT project & Most inventive marketing campaign" ( Outstanding Personal Contribution to MMT Development Award 2010), the "Telecom Innovation of the Year & Changing Lives Award" at 2010 AfricaCom, "Best Managed Service" finalist at the 2010 World Communication Awards, "Best Mobile Money Service" winner at the 2010 Global Mobile Awards and the "Mobile Money transfer service" winner at the 2009 Mobile Content Award.
Vodafone Policies

If you buy a product from Vodafone (whether online, by telephone or via a retail store), you have within 7 working days to request an exchange or refund for your purchase. To qualify for a refund or exchange please ensure that the product is in its original, saleable condition complete with charger, battery, original packaging, user manual and any accessories included with the purchase. If you cancel a pay monthly plan, Vodafone will charge you pro-rata for any line rental, calls and any other usage such as texts and data usage during the time you were using the product. Note that if you do not buy the product directly from Vodafone (i.e. from a retailer selling Vodafone products such as Carphone Warehouse or Phones4U) you need to contact the retailer directly regarding their returns policy.

If you purchase a phone and think the product may be faulty, there are a number of options open to you. Vodafone will work with you to resolve the problem as long as the product was purchased directly from Vodafone originally and has a genuine fault. If the fault is covered by the manufacturer's warranty, fixing this will be free of charge. if the product was purchased from a Vodafone Retail Store, take the product back to a Vodafone Retail Store for repair, if purchased online or over the phone, please contact Vodafone customer services.

Please allow 2-4 working days for a standard delivery of Vodafone products. Delivery options are available for UK mainland and Northern Ireland addresses using Parcel Force and DPD Express Parcel Delivery. All orders need to be signed for on delivery and unfortunately the couriers cannot provide an exact time of day for your delivery, if no-one is home to accept the order, it will be returned to your local depot for you to collect it or rearrange delivery. The status of your delivery can be checked online on the courier websites. Please note orders can be delayed due to unforeseen stock shortages, problems with your credit card payment transaction or insufficient delivery information. In any event you will receive an email regarding any delivery problems.