Home
»
Virgin
Virgin Mobile Pay Monthly Tariffs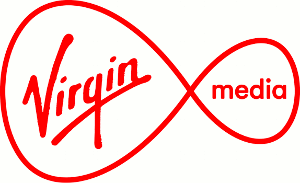 There are some great value contracts to be had on Virgin Mobile starting from just £7.50 a month! You have a choice of 12 or 24 month contracts and if you are a BlackBerry user all the Virgin Mobile BlackBerry tariffs come with unlimited email and BlackBerry Messenger access. The cheapest tariff (£7.50 a month) gives you 50 inclusive call minutes and 25 free texts each month, whereas the current most expensive tariff (£45.99 per month) offers 1000 call minutes, 2500 free monthly texts and 2.5GB of Mobile Web. in between these extremes there is a tariff to suit almost everyone.

Virgin Mobile Coverage

Thanks to the contract with Everything Everywhere, Virgin Mobile coverage is good with a 2G coverage reaching 99% of the population and 3G coverage of 85%. Virgin Mobile phones will automatically use the Orange signal, where there isn't Virgin Media coverage. So most customers should find good coverage wherever they are in the UK.
Check Oranges UK Mobile Coverage
Virgin Mobile Network History
The Virgin Mobile brand is used by many mobile phone providers around the world, but the headquarters are based in the UK. Worldwide Virgin Mobile has operations in Australia, Canada, Chile, France, India, South Africa, Greece, United Kingdom and the USA. Each international Virgin Mobile businesses acts as an independent entity, in a partnership between the Virgin Group and the local phone company. The Virgin Group licences the brand and the local partner phone company operates the network infrastructure.
Virgin Mobile UK was the world's first Mobile Virtual Network Operator, launched back in 1999. As a virtual operator, Virgin Mobile does not operate or maintain its own network infrastructure, instead they contract with the existing network of Everything Everywhere (a merger in 2010 of T-Mobile UK and Orange UK). Initially launched as a private joint venture between One2One (which later became T-Mobile) and the Virgin Group. Today Virgin Mobile sells both pay as you go and contract airtime as well as mobile phone handsets and accessories. Virgin Mobil also sell mobile broadband services using the Everything Everywhere 3G network. As the UK's leading virtual network, Virgin Mobile is usually much cheaper than the main networks such as Orange, Vodafone, T-Mobile, O2 and 3. However, many of the other virtual networks offer similar value.


Virgin Mobile Customer Benefits

Virgin offer a great range of customer benefits to both attract new customers and retain their existing customer base. for instance with their innovative Pay As You Go scheme where you can earn money towards a new phone every time you buy credit. Virgin actually reward you by contributing £10 towards a brand new handset for every £100 you spend on Pay As You Go calls and message bundles, up to a maximum of £100 off your next phone which can be redeemed against any new phone in their range, you can even use your discount together with any online promotion. In addition, with the "Introduce your mates" scheme they pay £10 worth of minutes and texts for every friend you introduce to Pay As You Go on Virgin Mobile. With an annual limit up to 8 friends you can earn up to £80 a year plus you get cheap calls and messages to your mates, day or night! Plus, if you join Virgin Mobile on Pay As You Go and switch your number from your current provider, Virgin Mobile will give you 100 free minutes for calls to any UK network for your first month. It's easy to switch to Virgin Mobile, and once you've had your phone for 3 months, you can upgrade whenever you like. No other UK mobile network lets you do that!

There are also exclusive offers if you are a Virgin Broadband or TV customer already, you get all the same range of phones and benefits that all Virgin Mobile customers enjoy, but in addition you receive double the texts and Mobile Web allowance on all their exclusive tariffs, 3000 extra minutes to Virgin Mobiles on all tariffs and exclusive offers on a range of new phones. For example, on the Virgin Mobile Pay As You Go Addict Tariff, Virgin Media customers get unlimited texts and 100 extra call minutes when they top up just £10 a month and if they Top up £15 a month they get 1GB Mobile Web too!

Virgin Mobile bundles are packages of minutes, texts and data that give you discounted airtime to any UK network and there are no time of day restrictions and no daily limits. You're free to use bundles whenever you like. Virgin Mobile bundle can be purchased using the credit on your phone for Pay As You Go customers, or if you pay by Direct Debit you can use the credit limit on your account. Talk Bundles start at £5 for 50 minutes of calls and 50 texts, up to £20 for 500 minutes and 100 texts. With Text Bundles for £10 you can get 100 call minutes and unlimited texts, and with Mobile Web Bundles you get 1GB of data for £5. You can change bundles anytime throughout the month and the change will take effect at the end of the current bundle month.


Virgin Mobile Awards

The UK mobile virtual network operators (MVNOs), Virgin Mobile and Tesco Mobile have been voted as the best mobile phone providers – for both pay-monthly and pay-as-you-go – in a customer satisfaction survey conducted by Which? in 2011.


Virgin Mobile Policies

Virgin Mobile endeavour to deliver all phones ordered to UK addresses within 24 hours (except Sundays and public holidays). However, if for some reason delivery within the the next 24 hours isn't suitable, you can select any day within the next 21 days at the time of order. For security reasons Virgin Mobile will only deliver items to the UK address to which your form of payment is registered. Phones are delivered by secure courier and SIM card or accessory orders only are delivered by first class Royal Mail. The cost for deliveries is a flat rate £7.99 per order for phones and just 99p per order for SIM cards or accessories.

Virgin Mobile offer a comprehensive 14 day customer satisfaction guarantee which allows you to exchange your joining pack or phone for a different one of the same value or get a full refund and they'll even send you prepaid packaging to post it back. You will however be charged for any airtime you have used with calls and texts prior to return charged at 31p per minute and 13p per text. This is an additional benefit from Virgin Mobile that does not affect your statutory rights.

All Virgin Mobile phones and mobile broadband devices are covered by a full 24-month warranty so if anything goes wrong in that period they will get it fixed or provide a replacement phone or mobile broadband device. Virgin Mobile have a serious commitment to excellent customer service, as such they have joined the CISAS scheme (independent dispute resolution approved by the UK communications industry regulator, Ofcom).