Home
»
Tesco Mobile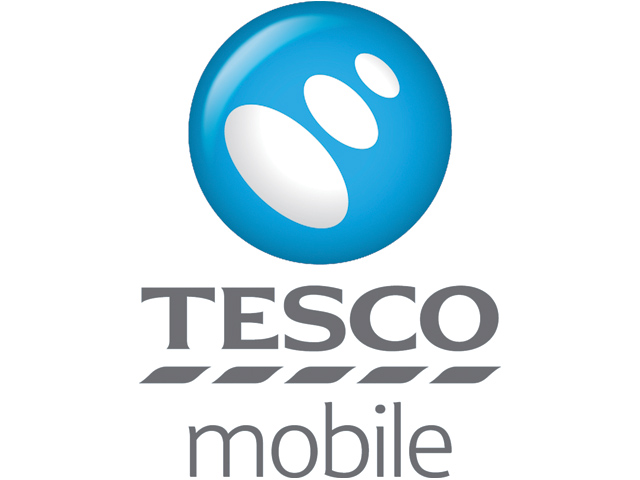 Tesco Contract plans and Tariffs
Tesco Pay Monthly

Tesco Pay monthly tariffs start from £7.50 per month and include free handset, 250 minutes call time, 5000 texts and 500MB of data on a 24 month contract. At the upper end of the price range you have handsets like the iPhone 4S 32G, HTC Sensation and Samsung Galaxy S2. The HTC and Samsung handsets come with 3000 minutes, 5000 texts and 500 MB Data for £40 per month with free handset, whereas the more expensive iPhone 4S 32G costs £45 per month and a one off £50 fee for the handset with the same call/text allowances (but you do get 1Gb of data included with the iPhone).

For PAYG customers the most popular Tesco tarrif is the Lite PAYG plan. No expiry dates or complicated rules – just simple and low flat rates. In fact this is the best value PAYG tariff going (in common with other virtual networks like Giffgaff and ASDA Mobile). Texts cost just 4p each while calls are only 8p per minute.
Tesco Mobile Switching tariffs and Upgrades

For Tesco Pay as you go customers there are a couple of great options: the Pay as you go with free credit tariff, or switch to the Tesco Pay monthly Capped tariff. The Pay as you go with free credit tariff offers triple credit on top-ups of £10, £15 and £20 every month and existing customers can switch online or by telephone. The Tesco Pay monthly Capped tariff, offers all the values of a good Pay monthly tariff but with the control of Pay as you go. You receive a monthly allowance for calls, texts and data and if you use your allowance before the end of the month, then you can simply top-up as if you were on a Pay as you go tariff, so your bills will never be more than you expect. The allowances are independent of each other so that if you've used up all your minutes for example, this doesn't mean you have to stop texting or surfing the web. Pay monthly value with the control of Pay as you go. it only takes around 24 hours to switch tariffs with tesco and they will send a text to let you know when its done.

If you're already on one of the Tesco Pay monthly tariffs there are a huge range of Pay monthly upgrade offers to choose from. If you currently have a Pay monthly handset or 12 month SIM only contract, you can switch your phone and tariff once you come to the end of your contract. Current upgrade and contract offers include the BlackBerry 8520 Curve View with 750 minutes, 5000 texts, 500 MB Data, free handset on a 24 month contract for just £15 per month, the Samsung Galaxy S2 with 750 minutes, 5000 texts, 500 MB Internet Data on a 24 month contract at just £25 per month and a reduced handset price of £50.00.



Tesco Mobile UK Coverage

Despite the competitive prices, Tesco Mobile operates on the well established O2 network and offers great call quality. Some smartphone users may have problems with their patchy 3G coverage (80%) in certain areas, but the 2G coverage is excellent (99%) and heavy data users can always check the Tesco 3G coverage in their area before buying and of course can take advantage of the exchange/refund policies if reception is not up to scratch.
Check O2 Coverage Map.
Tesco Mobile network history
Tesco Mobile is a virtual network which is a joint venture between Tesco and O2 selling Tesco Mobile branded services in Tesco stores with a range of pay monthly and pay as you go deals. The Tesco virtual network is able to offer comprehensive coverage in the UK population without having its own infrastructure. Tesco Mobile focuses primarily on value for money mobile deals, offering competitive tariffs comparable with other virtual operators such as the Virgin Mobile network using the T-Mobile/Orange infrastructure. Tesco Mobile is most well known in the United Kingdom but also operates in the Republic of Ireland and Slovakia. The O2 network which forms the backbone of the Tesco Mobile operation is owned by Telefónica and is the second-largest mobile telecommunications provider in the United Kingdom. The O2 story began with Cellnet, a joint venture between BT Group and Securicor, later becoming BT Cellnet then rebranded as "O2" in 2002.


Tesco Mobile Customer Benefits

Tesco award Clubcard points for every £1 you spend on your monthly bill or top-up. Triple Clubcard points are available for pay as you go customers for every £1 top-up in store, by phone or online (This means that if you top-up £10 you'll actually get £30 of credit). For those on Tesco pay monthly tariffs you receive triple Clubcard points for every £1 you spend on your monthly bill. This triple Clubcard points offer ends on the 1st January 2013. Once you've collected 150 Clubcard points Tesco convert them into a voucher worth £1.50 which is sent you in your Clubcard statement and can be redeemed in any Tesco store against purchases. (Note on this triple credit deal the none of the "free" credit can be used for international calls or texts, to make 0870 or 0800 calls or for roaming).
Tesco Mobile Awards

Tesco Mobile was voted the number one pre-pay mobile telephone provider in terms of customer satisfaction in 2008 and 2010 according to a UK survey on mobile telephone customer satisfaction carried out by J.D. Power and Associates. other industry awards include -

Best "Mobile Service Provider" according to the Which awards 2011

Best Pay as you go network award from uSwitch in 2010.

The best buy mobile phone pay-as-you-go network Which awards 2010.
| | | | |
| --- | --- | --- | --- |
| | | | |



Tesco Mobile Policies

If you want to use another network's SIM in a Tesco Mobile handset you will need to arrange for it be unlocked. Do not simply insert another operator's SIM card into the mobile and expect it to work without requesting an unlatching code from Tesco Mobile (note the unlatching code is not your PIN code). The unlatching is provided free of charge after you have been with Tesco mobile for 12 months or more. If you have had your Tesco Mobile phone less than 12 months, they will charge you a fee of £20 to unlock the handset. Tesco Mobile iPhones can only be unlocked after 12 months, there is no unlocking service on iPhones less than 12 months even if you are willing to pay a fee. The unlocking fee and conditions apply to both pay as you go and pay monthly handsets.

Tesco operate a fair use policy on minutes, texts and data. For example, if you are on a Tesco Mobile tariff that includes unlimited minutes and texts, the fair usage limit is actually 3000 mins and 3000 texts per month. For unlimited data tariffs, the fair use policy on iPhones is a fair usage limit of 1Gb. The fair use policy varies on non-iPhones, but all are subject to a fair use limit.

All Tesco pay monthly tariffs have an account limit to prevent the running up large unexpected bills. If your usage exceeds your monthly allowance, your phone will be barred from making any calls and you'll need to make a top-up, but you will receive a text you to let you know at 90% of your limit.