Home
»
Talk Mobile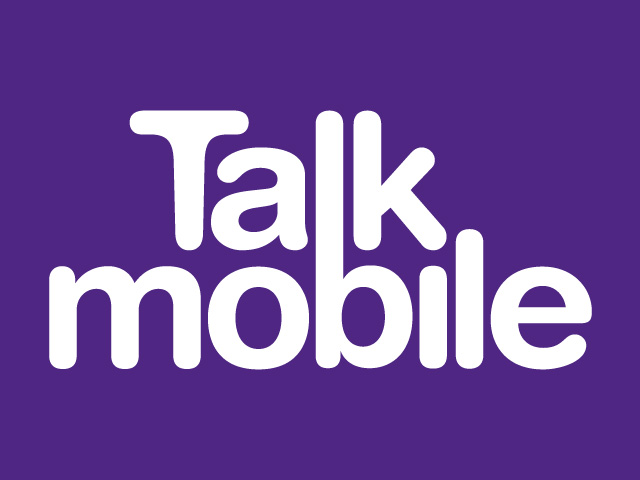 TalkMobile Contact Plans and Tariffs

The TalkMobile pay monthly plans focus on their 12 and 24 month Smartplans. Starting from just £12 per month to include 200 inclusive minutes, 200 inclusive texts and have 1GB of data included. The most expensive Smartplan costs £30 per month and includes 750 inclusive minutes and 1500 inclusive texts per month with the same generous 1GB data allowance. The 24 month plans offer much better value, for example the 12 month Smartplan at £30 per month only offers 400 inclusive minutes and 1000 inclusive texts, so the shorter contract works out much more expensive.
24 Months Smart Plans by Talk Mobile

Smartplan DD £12

200 inclusive minutes

200 inclusive texts

2 GB data allowence

Smartplan DD £18

300 inclusive minutes

1000 inclusive texts

2 GB data allowence

Smartplan DD £25

500 inclusive minutes

1500 inclusive texts

2 GB data allowence

Smartplan DD £30

750 inclusive minutes

1500 inclusive texts

2 Gb data allowence
12 Months Smart Plans by Talk Mobile

Smartplan £20

200 inclusive minutes

1000 inclusive texts

1 GB data allowence

Smartplan £25

300 inclusive minutes

1000 inclusive texts

1 GB data allowence

Smartplan £30

400 inclusive minutes

1000 inclusive texts

1 GB data allowence
24 Months Start Plans by Talk Mobile

Starplan £7.99

50 inclusive minutes

150 inclusive texts

26p per day for internet

Startplan £9.99

50 inclusive minutes

150 inclusive texts

250 mb of data allowence


TalkMobile Pay As You Go

The Rewards tariff with TalkMobile offers four options for top-up bonuses. Textmania, Chatterbox, FamilyFusion and Globetalker. Textmania offers unlimited texts for a set period each time you top up. The more you top-up, the longer the period you get free unlimited texts, £5 gets you 7 days, £10 gives you 14 days and £15 gets you a full month of unlimited texts. The Chatterbox rewards option provides free talk minutes (which can also be used for voicemail), a £5 top-up gives 30 UK minutes valid for 7 days, £10 has a 60 minute allocation for 14 days and £20 credit gives 120 minutes credit valid for 30 days. FamilyFusion offers free landline minutes with a £5 top up good for 50 minutes of calls to a landline valid for 7 days while £20 gives you 200 landline minutes valid for 30 days. last but not least, the Globetalker reward offers you free international minutes for a variety of countries for 30 days, starting from 75 minutes for a £10 top-up to 300 minutes for a £50 top-up.
TalkMobile Coverage

As TalkMobile uses the Vodafone network, the coverage is good in most areas of the country with 2G signal coverage of over 99% of the UK and 3G signal coverage (providing higher mobile broadband speeds) to around around 90%. Another advantage of TalkMobile is that as all their phones come via the Carphone Warehouse the handsets are fully unlocked for any network.
Check Vodafone Coverage Map
TalkMobile Upgrades

If you are an existing TalkMobile customer then you can upgrade your phone or tariff easily by calling them on 5888 from your Talkmobile mobile, they'll be happy to find you the perfect phone and tariff and arrange a hassle free upgrade on your behalf. You can also upgrade your TalkMobile phone through the Carphone Warehouse as the Talkmobile network is part of the Carphone Warehouse group.
TalkMobile History
TalkMobile is a virtual mobile network (a mobile operator that does not own its own frequency spectrum or network infrastructure), run by the Carphone Warehouse. TalkMobile replaced the previous Carphone Warehouse virtual networks (Mobile World and Fresh Mobile) and TalkMobile caters for well over 300,000 customers. Launched back in 2007 to provide low cost mobile contracts and PAYG deals, the TalkMobile contracts are attractive to consumers as they are often for shorter terms when compared to competitors. TalkMobile uses the considerable purchasing power of the Carphone Warehouse to secure attractive deals on new handsets while using the Vodafone cell towers and network infrastructure for its network backbone. A relatively new virtual network, TalkMobile competes on price with great contract deals on mobile phones and is one of the cheapest networks in the UK. TalkMobile products are now available to purchase in over 850 Carphone Warehouse stores nationwide as well as many high street retailers.
TalkMobile Customer Benefits

TalkMobile provide a number of benefits for both pay as you go and pay monthly customers. PAYG customers get access to Talkmobile Lifesaver, there is no need to get caught out with no credit as Lifesaver gives you an extra £1 in reserve when you run out of credit. You can use Lifesaver for calls, texts or internet browsing and simply pay back the reserve credit when you next top up (plus an extra 10p service charge). All TalkMobile PAYG customers are eligible for Lifesaver after being a customer for 60 days as long as they have topped up £5 or more during that time. Mobile Banking - Talkmobile has teamed up with Monitise to offer you secure banking on your mobile phone. As long as you use one of the participating banks (HSBC, first direct, LloydsTSB, NatWest, RBS, Ulster Bank), you can automatically access your bank accounts from your mobile with a range of services including mini statements, balances and text alerts to let you know if you're about to go overdrawn. Another great benefit from TalkMobile are the free calls to charities such as Childline, Cancer Research UK and Help the Aged. Of course, with TalkMobile (like most networks today), you can keep your phone number from your old network when moving. Simply contact your current provider to request a porting authorisation code (PAC) and provide this code along with your current mobile number when you purchase a Talkmobile package. The number will be transferred within 2 working days or if you wish you can request a date that is more convenient for you.


TalkMobile Policies

TalkMobile and The Carphone Warehouse want you to be happy with your new mobile product and will exchange it within 14 days from the day of receipt or cancel your agreement and provide a refund (for online and telephone purchases only). As long you return the product within 14 days in original packing and with all accessories and gifts if applicable. However, this 14 day exchange policy does not apply to SIM free handsets, top-ups, games, ringtones, downloads, Talk2Text or graphics purchased. Also for hygiene reasons the exchange offer is not applicable for hands-free units with earpieces that have been used. TalkMobile will also be happy to provide a refund as long as you have not used any of the products. The usage of your SIM card or phone signifies acceptance of the contract and handset. If you have used your handset and wish to cancel then you will be responsible for all charges incurred under the contract and these will not be refunded.

In the case of faulty goods TalkMobile will offer an exchange, repair or refund within the first 28 days, after 28 days, you may still be eligible to an exchange, repair or partial refund. However such faults will not entitle you to cancel your airtime contract and you will still remain liable for all line rental, calls and other charges, for this reason most customer swill request an exchange or repair rather than a refund. To arrange a repair you need to take the handset to one of the 51 UK Express Repair Centres for a same day repair or into any Carphone Warehouse store for an insured "send away" repair service. When returning a phone for exchange or repair please ensure you include all of the product items such as the handset, battery, charger, manual/documentation, SIM card and accessories. it is the customer responsibility to ensure that returned products are received by TalkMobile so it is therefore recommended that Royal Mail Special Delivery is used as proof of postage and receipt.