Home
»
T-Mobile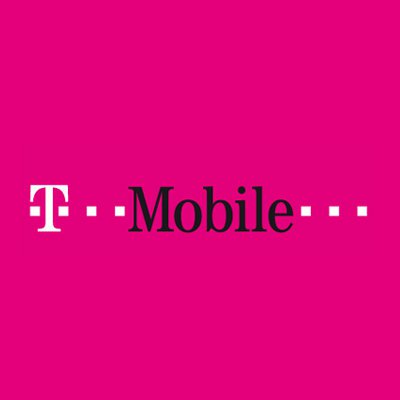 Welcome to our T-Mobile information page. Here you can find out about the latest tariff changes on T-Mobiles, the latest T-mobile news. You can all so find out the history of T-Mobile and any recent award T-Mobile has won in the mobile market. We also have links to T-Mobile coverage maps and a quick guide on how to upgrade on T-Mobile.
T-Mobile Pay Monthly Contract Plans
All T-Mobile plans offer a wide selection of the latest phones and tariffs. With great value deals and free handsets available on plans from only £7 per month. In addition you have the "Unlimited boosters" option giving you the freedom to swap between unlimited texts, internet and more each month. Unlimited boosters come with every T-Mobile pay monthly tariff. The boosters are flexible which means you can change which Booster you want every month. Simply pick the booster that suits you best when you choose your monthly plan. Choose from Unlimited Texts (free texts to any UK network and number), the Internet Booster (browse the internet on your mobile without incurring data charges), the "Unlimited T Mobile Talk" booster (call other T-Mobile UK numbers for free) or the "Unlimited Landline Talk" (Unlimited minutes to UK landlines beginning in 01, 02 or 03). You can change boosters every month by sending a text message.

T-Mobile also offer the unique "You Fix" 12 month contracts. Essentially the "You Fix" plan gives the best of both contract and pay as you go phones. You simply pay an agreed amount each month for a set allowance of minutes and texts, and if you want more, you can top up the phone just like you would on a pay as you go basis! So, no unexpected high bills and freedom to add more just when you need it.

The standard T-Mobile Pay Monthly plans are for 18 months or 24 months duration and start from just £7.00 per month and include 50 call minutes and 250 free texts.

T-Mobile Deals
perhaps the most exciting offer from T-mobile right now is the Unlimited Internet on "Full Monty" T-Mobile tariffs. This new T-mobile tariff with UNLIMITED internet is coming soon and offers the ability to stream videos and music via 3G on the go, as much as you like, all for a monthly cost of £36 a month with no limiting fair usage policy. Truly unlimited internet with 2,000 any-network minutes, unlimited Texts and free tethering! You can even get unlimited Any-Network minutes on "The Full Monty plans" at £41 per month and above.

T-Mobile Network Coverage
Check T-Mobile Coverage Maps.

The T-Mobile and Orange merger in 2010 (the new parent company being called "Everything Everywhere") resulted in the company becoming the UK's largest mobile operator with 37% market share. They have one of the best 2G networks in the country (99%) and at 93% of the UK, their 3G coverage is fantastic too. With T-mobile, customers have the best chance of being able to get the fastest speeds and are unlikely to experience much in the way of signal problems.
T-Mobile Upgrades

T-Mobile have got some great value upgrade offers for existing customers and the good news is you can get them a month before your current contract ends. You can upgrade your phone, upgrade your plan, or upgrade your phone and plan. For T-mobile Pay as you go customers you are ready to upgrade if you've been with T-Mobile for 3 months or more and have topped up £10 or more in each month, when you choose to upgrade you you'll get money off a new phone, keep your existing number and SIM and qualify for loads of T-mobile freebies when you top up by £10!
T-mobile History
The modern day T-mobile began life as a Germany's mobile-communications state monopoly called Deutsche Bundespost. In 1989 it became Deutsche Bundespost Telekom, the company responsible for operating Germany's cellular mobile network, renamed Deutsche Telekom in 1995, and privatized in 1996 to eventually become T-Mobil. In 2002 the T-Mobil name was anglicized to become the now familiar T-Mobile. Today the T-Mobile brand is discontinued in Germany but still used in markets outside Germany. In 2010, T-Mobile UK became part of a joint venture with Orange UK (a France Telecom owned UK mobile-network provider). Today, the two companies combined form the UK's largest mobile-network operator, now branded Everything Everywhere. Despite this joint venture, the T-Mobile and Orange brand co-exist as individual brands in the UK. Outside the UK, T-Mobile operates in Austria, Croatia, Czech Republic, Hungary, Macedonia, Montenegro, the Netherlands, Poland, Slovakia, Puerto Rico, US Virgin Islands and the United States. On the world stage T-Mobile International have approximately 150 million subscribers making them the world's tenth-largest mobile-phone service provider. In the UK T-Mobile began in 1993 as Mercury One2One, then became branded as One2One. Finally purchased by Deutsche Telekom in 1999 and finally in 2002 was re-branded as T-Mobile.
T-Mobile Mission Statement
The new "Everything Everywhere" moniker is designed to reflect the mission statement ("To help our customers build richer relationships and networks with the people and things that matter to them most") of T-mobile and Orange.
T-Mobile Customer Benefits

The T-Mobile Rewards scheme (aka Recommend a Friend) can earn you a (and your friend) a £25 Bonusbond gift voucher. This reward voucher can be used for a range of purchases, such as a shopping spree in high street stores including TopShop, or a day out at Alton Towers. In addition to the voucher you will both also receive free calls to T-Mobile customers for three months. To qualify you simply introduce your friends and when they join T-Mobile on a pay monthly or SIM only mobile plan you will receive the rewards (but if you're on a SIM only plan you only get the free calls part of the reward).

There are specific Pay as you go customer benefits too, you receive loads of free stuff when topping from just £10 per month. Such as free UK calls or texts and free international calls. You simply make your choice. To qualify simply top up a tenner in one month and you get all your free stuff the following month, its that easy. In addition you will receive five free "Call Me Back" texts per month and can set up text alerts to give you a reminder when your credit is low and then top up for as little as £1. The T-mobile "Together Rewards" also apply if you use £5 credit or more every month for three months in a row, this gets you a choice of great additional rewards.

For T-mobile Pay monthly customers you benefit from T-mobile making it easy for you to keep your old number and give you free delivery on your new handset too. If you are
joining T-mobile from another mobile network, simply ask your old provider for your PAC code and then give T-mobile a call and they'll do the rest on your behalf.
T-Mobile Awards

T-mobile is an award winning mobile network, for instance in just 2010 alone they were voted the "Best Small Business Service Provider of the Year" (Start Your Own Business Awards), "Fairest Pricing" at the Broadband Expert Awards, "Best Mobile Broadband" at the Mobile Industry awards 2010 and "Best on-the-move Mobile Broadband" at the Broadband Genie Road Trip Awards. The awards are not just limited to coverage, pricing and broadband capabilities, in 2010 they also won the coveted "Customer Satisfaction" category at the Broadband Expert awards.
T-Mobile Returns and Refund Policies

With T-mobile you always have a a 7 day cooling off period to cancel your purchase (from the day your items are received). This 7 day cooling off period applies to T-mobile products such as pay monthly phones (including SIM-only), pay as you go new connections, SIM cards, upgrades/renewals and accessories (Note that that if you do cancel you will be responsible for your postage costs when returning items). T-mobile will provide a refund within 30 days of receiving your return. You will obviously have to pay for any usage of the phone prior to returning it on a pro-rata basis. if the phone you return is an upgrade, you will still be able to upgrade to another phone as soon as T-mobile have received the returned phone at their warehouse.