Home
»
Orange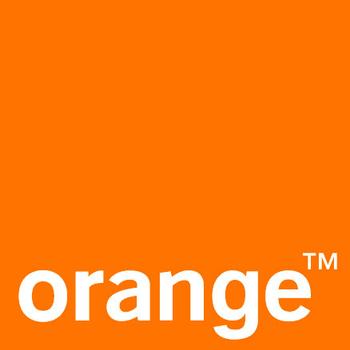 Welcome to our Orange Network page where you can find all the information need about Orange as a network provider. Orange is one of the biggest mobile phone coverage providers in the UK. Here you will find information on Orange Tariffs, Orange's mobile coverage and Orange's history and awards as a company. We also provide relevant access to Orange's tariff pages and Orange's coverage map of the UK so you can check your coverage before buying any Orange mobile device.
Orange Contract Plans (Pay Monthly)
Orange Panther Tariff


This is the Orange "get it all" Tariff which includes call minutes, email, internet, unlimited texts and up to two free Swapables for great entertainment. Swapables are premium multi media content offered without a long term subscription required. Customers can choose up to two Swapables from a large array which can be changed every 30 days. The array of content on offer includes a Sky Sports package (access to Sky Sports 1,2, 3 and 4 on your mobile) as well as a Mobile TV package which offers ITV, Channel 4, Five, British Eurosport, MyMovies and WWE, and an Orange Book Club swappable which gives access to hundreds of books which can be read directly on your mobile phone. There is also a "Deezer Mobile" swappable which offers over 13 million tracks and radio stations on your mobile with an MTV swappable streaming the best bits from all the MTV shows for Orange customers. To get the Swappables simply visit Orange World from your new phone and choose.

The Panther plans start from £15.50 and go right the way up to £66 per month (at the time of writing). The basic Panther package includes 30 mins of calls, 500 texts, 100MB internet allowance and is available 11 free handsets, whereas the most expensive Panther package offers 3000 mins of monthly calls, unlimited monthly texts, 2GB internet allowance and is available on a wider selection of 33 free phones in total including new and highly popular models suchas the HTC Sensation XE, Samsung Galaxy SII, HTC Desire S, HTC Radar, Nokia Lumia 800, Acer Liquid Express, BlackBerry Curve 9380 and the Samsung Tocco Quick Tap. All Panther packages offer up to two free Swapables each month for great entertainment.

Orange Dolphin Tariff


The Dolphin Tariffs on Orange are known as the "Stay Social" plans offering Unlimited Texts and Free Internet along with a generous call allowance. Orange Dolphin tariff customers get a great range of free phones to choose from, unlimited texts, free internet and inclusive minutes to other UK mobiles or landlines (depending on the price of the plan chosen). Of course, customers on the Dolphin tariff get all the other Orange benefits too such as Orange Wednesdays and Magic Numbers offer. The Dolphin Tariff pay monthly plans start from just £10.50 a month and include 30 minutes calltime, 500 monthly texts and free internet (The fair use allowance for this tariff is 100MB). The most expensive Dolphin plan at the time of writing costs and includes 1200 minutes, Unlimited texts (subject to fair use policy of 3000 texts per month) and free internet/email (The fair use allowance for internet and email allowance on this tariff is 250MB).

Orange Canary Monthly Contract


Designed for those who are looking for a great value tariff with unlimited texts and a decent inclusive call allowance. The Canary Tariff gives customers the opportunity to get their hands on a stylish new phone with generous text allowance (unlimited on some Canary plans) and free anytime call minutes to UK mobiles and landlines. Canary monthly plans range from £10.50 per month, up to £26 per month, with the most expensive plan offering 500 anytime call minutes and unlimited texts. Most Canary plans also include a decent monthly data allowance. The Canary monthly tariff is perfect for people who love to text and chat with occasional internet use.

Orange Racoon Monthly Tariff

For those who spend most of their time calling UK landlines from their mobiles, the Orange Racoon Tariff offers unlimited calls to UK landlines every month along with inclusive call minutes to other UK mobiles on some plans. Monthly prices for the Racoon start from just £15.50 and this plan offers 50 anytime mobile call minutes in addition to the free landline calls. As with most contracts, the more you pay each month, the greater the benefits. With the Racoon plan the benefits of the higher cost monthly plans are the number of free minutes you get included in the package.

Camel Pay as you go plan with Orange


If you are always calling abroad and need to stay connected with friends and family around the world then the Camel monthly orange plan could be the plan for you. With free international call minutes to more than 50 countries. In addition, if you use up all your free minutes you are simply charged the standard overseas Orange rates which start from just 6p per minute. A £10 top gives £10 credit plus 60 free international calling minutes, while a £20 top up offers 240 free international calling minutes in addition to the credit purchased. UK calls on the Camel Pay as you go plans cost just 20p per minute, UK texts are 10p per text and overseas texts are just 15p, so a little credit goes a long way with the Camel plan.
Orange Mobile Coverage



Check Oranges UK Mobile Coverage
Orange Mobile coverage of the UK is now boosted by T-Mobiles coverage to give you a 93% of 3G coverage of the Uk and 99% of 2G coverage of the UK.

Orange Upgrades

If you are an orange SIM Only customer on an 18 or 24 month contract or a pay monthly customer on any contract plan (not a 30 day SIM Only plan), and are at least 6 months into your existing contract with more than 3 months to go before the end of the minimum term, Orange will let you upgrade onto a new pay monthly tariff with new handset if you pay the Orange Early Upgrade fee. of course your new Orange plan will have a new minimum contract term and you may have to pay over and above the monthly cost to get the phone you want. Simply choose the phone you want and Orange will give you a 33% discount on your remaining monthly payments. Once you get your new phone and start your new plan you can get some money back by recycling your old phone using the Orange Recycle & Reward scheme and get up to £250 for your old phone.
Orange's History
Orange launched in the UK back in 1994 with a simple vision for the UK mobile communications market. A vision for a future where people can communicate wherever, whenever and however they wish. Today Orange are one of the strongest and most recognised telecommunications brands in the world, but their commitment remains the same, they aim to be the first in terms of quality, service, innovation and choice for customers. To stay at the forefront of a very competitive UK marketplace, Orange strive to be first to market with new technologies and customer benefits. For instance, Orange were the first UK company to introduce per second billing and the first to develop a commercially viable videophone. Orange - making the future bright over 12 million customers in the UK and over 30 million customers worldwide! According to the Orange network coverage checker, they offer mobile reception to 99% of the UK population on their 2G network and over 90% with high speed 3G.

Back in 2008 Orange was spending up to £1.5 million per day investing in its network infrastructure but from 2009 - 2014 Orange UK has outsourced its mobile network contracting with Nokia Siemens Networks to manage, plan, expand, and maintain the Orange mobile network until 2014. This was no doubt part of the Orange and T-Mobile merger which was finally approved in March 2010 with the new parent company being called "Everything Everywhere". Now that they have merged with T-Mobile they have the best 2G network coverage in the country so you are unlikely to experience any signal problems. Orange also offers roaming abroad including 13 countries in Europe, in fact, Orange Pay monthly customers can currently make and receive calls on 214 networks in 100 countries!

The Orange Mission - To become the first global wireless communications brand and wherever they operate, to be the first for service, quality and innovation. To be the brand that consumers identify with honesty and transparency, being straightforward, honest and refreshing!
Orange Customer Benefits

Orange offer their customers a wide range of benefits over and above the phone packages, more so than any of their competitors. Such as "Film to Go" - available on pay as you go, pay monthly and broadband, a new film from iTunes every Thursday on Orange. Orange Wednesdays - each Wednesday Orange customers on on PAYG or pay monthly, receive 2 cinema tickets for the price of one and also a 2 for 1 offer from Pizza Express. Magic Numbers - Pay as you go customers on orange can choose their favourite 3 numbers and chat for up to an hour only paying for one minute, Orange monthly pay customers get unlimited calls to their magic numbers! other neat benefits with orange for PAY customers are the unique ability to top up for as little as 10p with the Tiny Topup Feature, topups are available by 10p, 50p, £1, £2, £3 and £4 vouchers. In addition for Orange pay as you go customers there is no need to run out of credit with their Reserve Tank facility where they give you an extra £2.50 credit in reserve to make calls.
Orange Awards over the last decade or so include:-


Orange was ranked No.1 mobile telephone service for customer satisfaction in the UK for 1998-2001 inclusive according to the J.D Power and Associates mobile telephone customer satisfaction study.

Voted "Network of the Year" for the two years in a row by "What Cellphone?" Magazine.

Orange was voted best operator at the 2011 Mobile Entertainment Award in London.

Mobile News Awards 2010 hat trick - "Large Retailer of the year", best "Innovative Service" award and Orange CEO Tom Alexander was presented with the Mobile News Lifetime Achievement award.

"Best Network Award" at the What Mobile Awards in 2009.

Movilonia 2008 award for "best mobile operator" in Spain.