Home
»
O2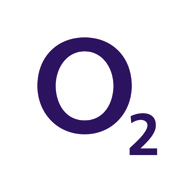 Read our in depth overview of O2, one of the biggest network providers in the UK. O2 provides coverage across the whole of the UK to thousands of customers every day. Here you will find information relating to O2 tariffs, coverage, company history, award and much more. Here you will also find a link to our review of O2 so you can read how O2 is as a network provider.
O2 Contract Plans
Plans range from £16.50 to £63.00, starting with 50 call minutes and 250 texts per month, right up to unlimited texts and calls on the most expensive plan. However, those prices only include a fixed data allowance of 500MB, but you do get unlimited public Wi-Fi (through BT Openzone). You can also purchase 1GB of extra UK data as a bolt on for £10.00 a month. Other extras available as bolt on offers from O2 include insurance, International favourites, MMS messaging in the form of 50 MMS messages at a reduced price of 10p per message, Data Abroad Bolt On to increase your data limit abroad from 50MB to 200MB a month, calling abroad from the UK packages and a special Family package where customers receive unlimited calls, texts and picture messaging between them and their favourite people on O2.
O2's basic pay monthly tarif overview (prices will vary with handsets and add-ons)
12 months
18 month
24 Months
50 mins + 250 text


£15.50

£15.50

£15.50

100 mins + 500 text

£-------

£20.50

£15.50

200 mins + Unlimited text


£-------

£21.00

£21.00

300 mins + Unlimited text

£-------

£26.00

£26.00

600 mins + Unlimited text

£36.00

£31.00

£31.00

900 mins + Unlimited text

£41.00

£36.00

£36.00

1200 mins + Unlimited text

£46.00

£41.00

£41.00

Unlimited mins + Unlimited text

£62.00

£57.00

£57.00

O2 Mobile Coverage
Check O2 Coverage Map.
O2 have a decent 2G network that has excellent reception throughout the UK (99%), unfortunately their 3G network only covers around 80% of the country which makes them probably the worst network in the UK for data and way behind competitors such as Orange/T-mobile. Further investment in their high speed network is definitely required and O2 have addressed this by spending over £1 billion improving their network over the last few years. However, if you live in an area of the UK with good O2 3G coverage O2 have a lot to offer, in fact in the areas where they have good coverage they often have the fastest download speeds of all the mobile providers. In fact according to an Ofcom survey in 2011, O2 delivers web pages faster than the other four operators and has a lower average latency when compared to 3, Orange or Vodafone.
O2 Upgrades

Existing customers on both Pay Monthly and Pay & Go can upgrade in any O2 store, onlinr or via The Carphone Warehouse stores. As a Pay Monthly customer you need to have no overdue payments to upgrade. The actual date you will be able to upgrade will depend on the O2 Rewards tier you are in. Blue and Silver customers get to upgrade 1 month early, Gold customers can choose to upgrade 3 months early and Platinum customers can upgrade 6 months early. Whichever tier you find yourself in you'll always keep your existing number if you upgrade with O2. In addition O2 offer perhaps the best unlocking policy of any UK carrier, pay monthly customers can unlock at any time with no charge, and pay as you go customers just pay £15. After you have requested an unlock it takes just 14 days to get your unlock approved.
O2 History
O2, originally known as Cellnet, was formed back in 1985 as a venture between BT and Securicor, but in 1999 BT bought the company and rebranded it as BT Cellnet. In 2002 the company was again rebranded to O2. Finally the company was acquired by Telefónica in a £17.7 billion deal in 2005, making O2 the second-largest mobile telecomms provider in the UK, powering virtual networks (mobile phone operators that provides services to customers but do not own key network assets such as a licensed frequency allocation and cell towers) such as Giffgaff and Tesco Mobile.

O2 Mission Statement
According to O2 satisfying their customers needs is the first priority and this can be summed up by their mission statement - "To enable our customers to make the most of their world and its possibilities through the services we offer". O2 aim to be innovative and translate technology into something easy to use and understand for customers, performing in a way that is clear, open and accessible.
O2 Customer Benefits

O2 Rewards is the way they say thanks to their customers. All O2 pay monthly mobile, O2 home broadband and home phone customers are eligible for O2 rewards. There are four tiers of rewards: blue, silver, gold and platinum. Blue tier rewards offer a one-month early upgrade, exclusive simplicity deals and Priority Tickets along with a £5 per month discount on O2 Home Broadband. Silver tier adds in extra perks such as the chance to win top tickets to UK events and free UK-based telephone customer service. Gold tier adds a three month early upgrade and platinum, the highest tier adds a six month early upgrade and a personal account manager. O2 is also currently working on a range of new products which will provide access to a number of payment services via your o2 mobile. These new services, branded as "O2 Wallet", will offer a new level of convenience when it comes to paying for products and services.

The Blueroom bar (located within The O2 arena) is a VIP bar exclusively for O2 customers. To gain access to this exclusive area O2 simply text a short code to receive a bar-coded mobile ticket for entry. O2 has a history of supporting the best music and treating their customers like VIPs in Bluerooms at the O2 arena. With the launch of the Blueroom bar O2 has established a permanent VIP lounge for O2 customers at one of the best entertainment venues in Europe.

Priority Tickets are tickets offered exclusively to O2 customers 48 hours before general release. These tickets are for The O2 arena and 15 other O2 Academy venues across the UK including ABC Glasgow, Bournemouth, Brixton, Birmingham, Bristol, Glasgow, Islington, Leeds, Leicester, Liverpool, Newcastle, Oxford, Sheffield, Manchester and the famous O2 Shepherd's Bush Empire.
O2 Recycle

Recycle your old mobile phone with O2 and make some money. O2 will send you a cheque or pay directly into your bank account. O2 can recycle phones from any network but remember to delete any personal data and remove your sim or memory card before posting via freepost service. If you send any sim or memory cards by mistake unfortunately they will be destroyed. Once items are processed they'll pay the money into your account or send you a cheque within 5 working days. O2 do not make a profit from the recycle process and all items are reused or recycled to help protect the environment.
O2 Awards

O2 Pay & Go have been voted No.1 for customer satisfaction in the United Kingdom in the J.D. Power and Associates 2009 UK Mobile Telephone Customer Satisfaction.

Know Your Mobile Awards 2010 - O2, Network of the year.

Global Telecoms Business Innovation Awards - Business Innovation Award 2010.

WhatMobile Awards 2011 - best network and best Mobile broadband provider.

Uswitch Best Network Coverage Winner 2011: O2
O2 Policies

All Mobile phones from O2 are delivered free on a next working day delivery as long as the orders are placed before 4pm Monday to Friday. You can also select which working day you would like your phone delivered at no additional cost as a signature will be required as proof of receipt. If you purchase a mobile phone from O2 and are not entirely satisfied, you may return it to within 14 days to obtain a full refund or exchange. However, if you have used the SIM card, you will still be liable for the line rental on a pro-rata basis and any charges incurred outside of the allowance on the monthly plan chosen. On an O2 SIM Only tariff you can cancel your contract within the first 14 days. Mobile contracts from O2 are subject to status. For consumer tariffs, O2 use a company called Equifax for credit checking and for business users they use Experian. If your application for service with O2 does not meet their requirements, they reserve the right to decline it.