Home
»
Guides
»
Sim Only Contract Deal Guide
Sim Only Contract Deal Guide
There is much to consider when it comes to negotiating the terms of your cell phone contract. One important question you will have to ask yourself is, "Are sim only contracts the best option for me?" In order to answer this question, it is important to explore what having such a contract entails.
With SIM only contracts, users benefit from packages that provide mobile texts and minutes at, generally, a lower rate than normal phone contracts. With the SIM only contract, users do not have a phone contract. They are usually paying a lower cost because they already have a mobile phone, thus, do not need to enter a phone contract in order to receive one.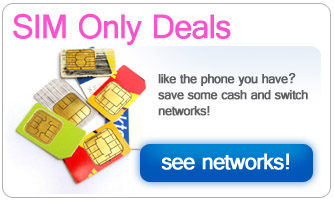 Some benefits of the SIM only contract plans are you get to keep your existing mobile phone, have more minutes and more texts for your money, and flexible tariffs. With a 30-day contract you wont be locked into a long term contract and allows you to switch deals monthly. If you are willing to commit; however, the 12 month and 18 month contracts provide more value.
A SIM only contract may not be for you if you do not already have a mobile phone or are looking to upgrade frequently. SIM only contract cards do not provide you with upgrades to your actual phone like a normal mobile phone company does.
The Three Sim Only contract is quite valuable for smart phone users who like to take advantage of internet use and more. The One Plan offers unlimited data usage, unlimited texts, and 2000 minutes for only 25 pounds a month. The plans also offer lower costs for less minutes and restricted data usage.
The Vodafone Sim only contract is another popular option. The contracts range in price starting from 10.50 pounds a month for a low usage. When you go with 12 month SIM only packages, the prices become much cheaper.
T-Mobile's SIM only contract offers are recognized for their flexibility in adjusting to meet each user's individual needs. Your SIM plan can be changed each month to meet your fluctuating needs. You also have add-on options of unlimited texts, unlimited landline calls, or an internet booster. T-Mobile also has benefits such as unlimited internet and email.
The Orange Sim Only plans are recognised by their unique animal names including, 'dolphin', 'canary', and 'raccoon'. Users will love more than just these adorable names, however. This company provides individual plans based on types of users and phones. Like most other plans, the 12 month contract will be of greatest values. When contracting with Orange's SIM only plan, users will also receive benefits such as discounts to the movies and restaurants on their Orange Wednesdays.
O2 Simplicity SIM only deals let you choose your tariff based on your phone's requirements. Depending on your phone, data costs may be built in. Like Orange, this company also provides its users with various discounts on goods non-related to phones, such as food and entertainment purchases.
Finally, the Virgin SIM only contract gives users 200 minutes and unlimited texting for only 10 pounds a month. This is a great deal for users not worried about fancy add-ons.
For the full section of Sim only deals with a break down of tariffs and benefits visit our Sim Only page