Home
»
Guides
»
Mobile phone recycling guide
Mobile phone recycling guide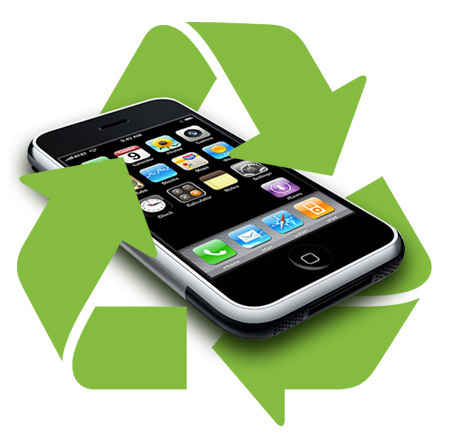 Have you recently purchased a brand new mobile phone? If so, what did you do with your old one – simply drop it into a bin can or leave it on your dresser to rot? If you are looking for something to do with that old mobile phone, don′t just throw it away. You have the option to both save the planet, and make a little money recycle your phone! Recycling your old mobile phone is easy. Simply find company that recycles old phones (e.g. Mazuma Mobile, EnviroFone, Fonebank, Simply Drop, Mobile Cash Monster, Money4urmobile), and follow the instructions on their website. If they accept the model that you want to recycle, you should be paid for the phone within just a few days depending on the website used.
What are the benefits?
When old mobile phones are thrown into landfills, they can have a very harmful, damaging effect on our environment. A myriad of things can be negatively affected, including soil, plants, wildlife, and water supplies. You will also personally benefit from recycling your phone, because if it is in good enough condition, without being too old, you could make a nice chunk of change. The process is safe and easy, environmentally beneficial, and you will receive a fast, secure payment, directly into your bank account, or by cheque only days later. Everybody wins!
Where will my phone go?
What happens to your phone after you sell it to one of these companies generally depends on how old your phone is and what kind of condition it is in when you sell it. Most of the mobile phones that get recycled end up being refurbished to a high standard and then sold to someone in a developing country who is in desperate need of a mobile phone. Many communities around the world may not otherwise have access to mobile phones, so selling them these refurbished phones can literally change lives. Valuable infrastructure, new economic possibilities, and just overall enhancing the quality of life – these phones can make all the difference in the world to communities in developing countries. Sometimes, however, these phones are broken down for minerals and plastic granulation, which is also beneficial, both economically and environmentally.
Envirofone

Envirofone is a company that is committed to offering customers a reliable and safe way to exchange old mobile phones for cash. The company has paid out more than £85 million, and is dedicated to continuing to provide this wonderful service throughout Europe. The company offers four simple, direct reasons why you should choose Envirofone for your mobile phone recycling needs: They are the UK′s largest and most trusted mobile phone recycler; they guarantee 100% price satisfaction, or they will return your old phone, free of charge; you can earn up to 85% of your old mobile phone′s full, original price; you have a number of payment options, including direct payment into your bank account, or simple usage of your PayPal account. With Envirofone, it′s all in the name. Clearly, the company is devoted to two things: helping the environment, and helping others obtain phones. The company takes their responsibilities to the environment very seriously, and wants to do everything they can to play their part in a sustainable environment. About 95% of the phones that they receive are refurbished and then sold to developing countries where communities are in dire need of communication development. For those 5% of phones that cannot be refurbished and reused, they are then sent to a recycling port in the UK. The phones are then broken down so that valuable metals and components may be extracted and used for other purposes. This prevents toxic materials from harming the environment, and allows parts of the phone to be reused.
Mazuma

Recycling your phone with Mazuma Mobile is as easy as one, two, three. One: register online and shortly receive a free post bag. Two: send your phone or mobile device through the mail. Three: receive your payment on the same day! Mazuma holds the world record for the most amount of money paid out for recycled mobile phones, at £125 million, and is the UK′s best rated mobile phone recycling website. If you want to see for yourself why Mazuma is so highly rated, you can read thousands of real reviews from real customers who have been pleased with their Mazuma experience. These reviews say things like ″Amazing service! Almost best price, but chose because I knew I wouldn′t have any problems. Recommend to anyone, ″ and ″The most efficient, customer friendly company ever! ″ Most reviewers note that they have used the website more than once, and have happily returned to use it again because of the immaculate customer service that they received the first time. Mazuma Mobile guarantees that you will receive the full price quoted for your phone, if the order meets with their terms and conditions of supply. If, for whatever reason you are unsatisfied with your order, you have the option to have your phone returned to you completely free of charge. Don′t worry about the personal information on your phone when you send it in. Mazuma was the first in Europe to develop a mobile data delete tool, which provides step–by–step instructions on how to permanently delete phone numbers, photos, text messages, etc, from phones of most makes and models. Mazuma has a goal to reuse more than 95% of the mobiles devices that they receive. Once the phones have been deleted of all personal information and refurbished to the point where they can be reused, they are then sent to developing markets where brand new mobile phones may otherwise be unaffordable. And even if a phone is not reusable, it will be recycled in a way that is both economically and environmentally friendly. So when you sell your old mobile phone to Mazuma Mobile, you can feel good knowing that you are either helping out someone who may be less fortunate than you, and you are protecting the environment by keeping that mobile phone out of a landfill.
Cash4phones

Are you wondering how much your old mobile phone is worth? If you visit cash4phones.co.uk, you can simply type in the model of the phone (e.g. LG150, N96), you will immediately find out if your phone is worth any money. On the website′s homepage, the three simple steps are made clear at the very top: find it, freepost, get paid. It does not get much easier than that! This company guarantees that every phone sent to them will be either recycled or disposed of in a way that is the most efficient and beneficial to the environment. The toxic matter inside cell phones can be incredibly disruptive and harmful to the environment, so keeping phones out of landfills is something that cash4phones stands for. They are registered with the Environment Agency, and conform fully to the WEECARE Directive. Another reason to recycle your old mobile phone through cash4phones is the fact that the entire process is completely free. Registering on the website is free, and after registering you receive a freepost envelope. You can also rest assured knowing that your payments will be guaranteed safe and secure, with the best security systems and precautions necessary. So you really do have absolutely nothing to worry about. When cash4phones receives your old mobile phone, they will evaluate it and immediately let you know if they have found any problems, and what the revised value of your phone may be. If you are unsatisfied with the new evaluation, they will happily return your phone to you free of charge. But if the phone does turn out to be usable, you can feel good about what you have done, knowing that it will probably end up in the hands of someone less fortunate, in a developing community, who may otherwise have never had the opportunity to afford such a luxury. Their records also show that they pay more than other similar companies. Find out for yourself – visit their website and check, free of charge, to see how much your old mobile phone is worth.
RPC Recycle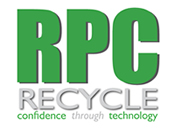 ″Money for your mobile in three easy steps″ is this company′s tag line. It does not get much easier than simply selecting your mobile phone online, sending it to the company for free, and then receiving fast, easy, safe payments online, now through Bacs or PayPal. RPC Recycle will give you money for all of today′s big names in mobile phones. You can receive top prices for your old BlackBerry, and right now, they are paying up to £382.50 for old iPhone 4s! Not only could you make a ton of money for recycling your old mobile phones, but RPC Recycle is now even paying cash for your old tablets, including iPads. The website features a section called ″customer testimonials″ that allows you to read what previous customers have written about their experience with the company. These testimonials include lines like ″I cannot recommend this company highly enough. I have used them on two occasions, both times were faultless, ″ and ″Faultless service from beginning to end, and so very quick. I would/will highly recommend. ″ Many of the customers state that they have used RPC Recycle on more than one occasion, which speaks volumes about the company and its customer service. It has& been estimated that up to £90 million mobile devices are currently lying around, unused, in homes and businesses in the UK. Many of these end up being tossed into landfills, which can be extremely harmful to the surrounding environment. But if you recycle your phone through RPC Recycle, you can rest assured knowing that your phone is not going to harm the environment, plus you could receive a nice wad of cash. So why throw away your old mobile phone? That would be like throwing up to £370 into a landfill!
O2

O2 Recycle′s website is colorful and whimsical, which immediately draws customers in. Stated simply at the top of the homepage are the three simple steps: Register & order; Send us your mobile; Get paid fast. O2 makes it quick and easy for you to exchange your old mobile phone for money. Finding your device is easy. You can either search the device, manufacturer and model, or search for your mobile device by pictures. The brands and gadgets that O2 accepts include iPhone, iPad, BlackBerry, Samsung, Nokia, Sony Ericcson, Motorola, LG, and more. But I am not on O2′s network – can I still recycle my phone with O2? Of course! Anybody on any network can use O2 Recycle. O2 Recycle accepts more than phones – they will also recycle your iPods, sat navs and digital cameras as well! All of these devices can be harmful to the environment if dropped into a landfill, so you can be happy knowing that you are helping the environment while also collecting some money!
Money4machines

Did you know that you can recycle more than just your old mobile phones? Money4machines will send you money for your old mobile phones, MP3 devices, digital cameras, televisions, tablets, laptops, even video game consoles like the Nintendo Wii and Xbox 360! So if you are making electronic upgrades of any sort, consider recycling your old devices. All of these electrical devices contain toxic materials that can be harmful to the environment, so recycling them is both economically and environmentally friendly! Regardless of what machine you are hoping to get money for, Money4machines will send you a pre–paid envelope within 24 hours of your order, making it fast, easy, and free for you. Once they receive your machine, you can receive your choice of a cheque or a bank transfer, both of which are easy and completely safe and secure. Money4machines is different from other companies in the fact that they prefer not to use the term ″recycle, ″ as that often conjures the image of electricals being melted down and molded into entirely new products. Instead, they only accept products that are in good working condition, and use their resources to find new homes for the products. They leave the actual waste management to the professionals.