Home
»
The One Plan
The One Plan
Three Mobiles One Plan Explained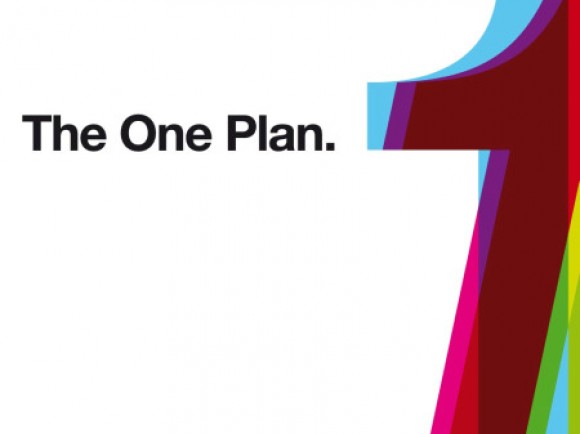 The One Plan is Three Mobiles most popular contract with around 80% of its customers signed up to it. But what is the One Plan? And what can the One Plan offer you? We have create this page to review the One Plan and explain all it aspect in easy to understand terms. Three Mobile initially offered this plan back in 2010 as a 12 month SIM Only deal to customers. Since then the Plan has grown to include a 1 month rolling contract plan, a 24 month contract plan with a new phone and an add-on to Three Mobile's pay as you go customers. Unfortunately the 1 month rolling SIM only plan made the 12 month SIM only plan redundant so Three had to drop it. The reason the One Plan is so success full for Three Mobile it that it offers customer a truly unlimited plan which gives you the freedom to use your phone and not worry about any addition cost later on. The thing that makes this plan stands out from unlimited plans provided by other networks it that Three provide all you can eat data allowance. This basically means that no matter how much data you go through you will not get charged or restricted by any fair usage policy. Three Mobile is the one of only network to offer this type of unlimited package and they even take it one step further. In addition their unlimited data plan allows you to use your phone for tethering.
Tethering with the One Plan
Tethering to me and you is using your mobile phone to connect you laptop to the internet. Tethering on the one plan is totally free and can be used across the UK where ever there is Three Mobile coverage and can be used to connect your Laptop, PC, Tablet or other mobile devises to the internet. So now we have covered the basics let's look at the plans that fall under the One Plan.
One Plan Contracts
The One Plan is available as a pay monthly contract on Three starting from £29 a month. With this plan you get a choice of new phones, 2000 any network minutes, 5000 texts, 5000 Three to Three minutes, all you can eat data and the ability to tethering that data to any mobile device you wish. To see the mobile phones that you can use the One Plan click here to go to Three Mobiles One Plan Page.
One Plan SIM Only
The 1 month rolling SIM only One Plan cost only £25 a month.
Both plans benefit from all the tariff features that the One Plan contracts have, including the same data, minutes, texts and the ability to tether for free. See the latest on Three Mobile's One Plan SIM only deals by following this link to Three Mobile.
One Plan Pay As You Go
The One Plan Add-on cost just £15 a month and allows the user access to all you can eat data that month. Unfortunately at this time Three Mobile do not allow tethering on their pay as you go tariffs.
To see Mobile handsets available on pay as you go click here, or you can claim a free SIM card to start using the One Plan PAYG add-on by contacting Three Mobile here.
Additional costs with the One Plan
The One Plan may be known as the Three Mobiles unlimited plan but that doesn't mean that everything is free. Cost will still be incurred if you send MMS messages (Picture messages) or use your phone to make or send international call. Any calls and texts over the amount stated will also be charge at Three standard rate, but you have to be using your phone pretty much all day every day to go over this allowance.