Home
»
Motorola
»
Motorola RAZR MAXX
Motorola RAZR MAXX Deals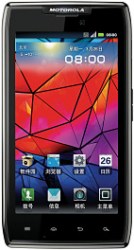 The Motorola Razr Maxx is a marathon runner of a handset, using a huge 3,300mAh battery the Razr will plod on while most other big screen phones will die. The Razr Maxx is essentially last years Razr with a bigger battery and a slightly chunkier body to accommodate it. If you are looking for an Android smartphone with a long-lasting battery then buy a RAZR MAXX, at the moment none of the other manufacturers have addressed the battery life question so this is the only slimline Android smartphone will run for days on end! The only other alternative right now is to buy a smartphone with a removable battery (the Maxx battery cannot be removed) and carry around a spare or two.

The Razr Maxx runs the Gingerbread operating system, rather than the latest Ice Cream Sandwich, so those looking for the ultimate super-slick software experience should look elsewhere (apparently the Razr Maxx is to get an Ice Cream Sandwich update before July). But if you are willing to trade some software slickness for a smartphone that remains usable at the end of a hard day, then the Razr Maxx could be the handset for you. Motorola have made some serious claims about the battery life on this phone, including a huge 17.6 hours of talk time, standby time of 607 hours or 25 days or over 16 hours of continuous HD video playback. Our initial tests confirm that that these claims are not exaggerated!

The Razr Maxx is powered by a dual-core 1.2GHz chip, believe it or not, this is now among the slower high-end handset chipsets available, but that says more about the rapid rate of development in the mobile industry than it does about the Razr Maxx. The Maxx is no slouch with it's 1GB of RAM and works fast enough for most users with some slight delays only when asking too much of the phone.

The Razr Maxx is available from Vodafone and T-mobile on competitive monthly tariffs from as little as £26.00 a month with inclusive packages of calls, texts and internet data. There are packages suitable for those who love to chat with inclusive allowances of up to 3000 minutes per month, or alternatively for those who talk less but surf more, there are plans with up to 1.5Gb of internet data per month included.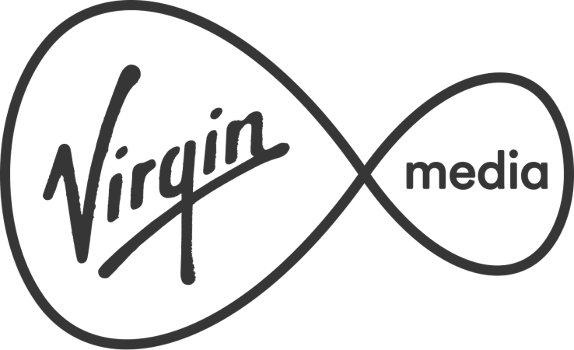 | | |
| --- | --- |
| | |
Top Deals for Motorola RAZR MAXX
Network
Parameters
Manufacturer

Any

| | |
| --- | --- |
| Monthly Cost | Minutes |
| Contract Length | Texts |
| Handset Price | Data |

Manufacturer:




Handset
Motorola RAZR MAXX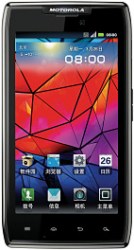 month contract

Anytime minutes
texts
data
£/month
Handset cost: £
£ Cashback!

View This Deal >

Motorola RAZR MAXX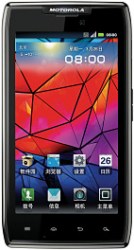 month contract

Anytime minutes
texts
data
£/month
Handset cost: £
£ Cashback!

View This Deal >