Home
»
Motorola
»
Motorola Defy Mini
Motorola Defy Mini Deals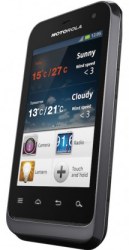 The Motorola Defy Mini is a smaller version of the rugged Defy with some minor design changes, but the same basic specifications. This is a small rugged phone designed for a child's hands, given how children are not renowned for taking care of things, this is an excellent market for tough mobile handsets! The Motorola Defy Mini measures a tiny 109mm x 58.5mm x 12.5 mm with a screen measuring 3.2 inches with 480 x 320 pixels resolution. Powered by an old school but capable 600MHz processor, the Defy Mini is no powerhouse, but handles most smartphone functions well. Despite the low cost, the Defy Mini is packed with features like Wi-Fi, Bluetooth, HSDPA for fast data downloads, GPS and DLNA.

The operating system is Android version 2.3. No ice Cream Sandwich, but at this price it's hard to complain, after all Gingerbread is an awesome operating system which until recently powered the most expensive smartphones available. But the USP of the Motorola Defy Mini is the "ruggedness". Gorilla Glass protects the screen making it scratch resistant and all connectors and ports are protected by covers with a seal around the battery. This is a robust phone that should stand up well to the typical treatment by children and teenagers.

Essentially the Motorola Defy Mini is just the Defy in a smaller package. It works well and feels robust. The perfect phone for children or clumsy adults!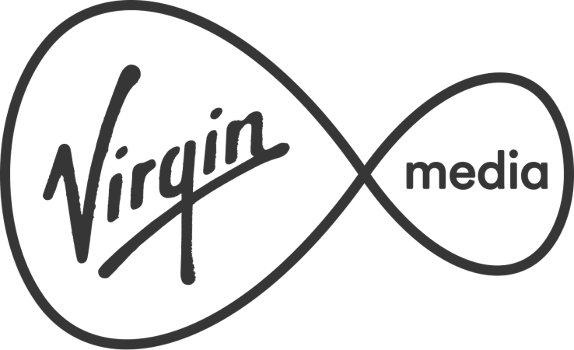 | | |
| --- | --- |
| | |
Top Deals for Motorola Defy Mini
Network
Parameters
Manufacturer

Any

| | |
| --- | --- |
| Monthly Cost | Minutes |
| Contract Length | Texts |
| Handset Price | Data |

Manufacturer:




Handset
Motorola Defy Mini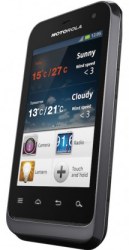 month contract

Anytime minutes
texts
data
£/month
Handset cost: £
£ Cashback!

View This Deal >

Motorola Defy Mini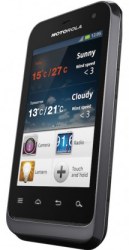 month contract

Anytime minutes
texts
data
£/month
Handset cost: £
£ Cashback!

View This Deal >