Windows 8 Smartphones coming to the UK
Friday 2 November 2012 01 PM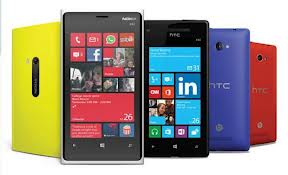 Microsoft has unveiled its brand new software windows 8 for smartphones that is designed for the next advanced generation of mobiles in UK. It is planning to launch it within a few days from now. This software offers support to all the advanced tablets, desk tops, notebook PCs and smartphones. This software offers various features to the users such as networking, web browsing, security, developers, tailor made suitability to all smart phones and windows 8 based phone devices. Most of the reviewers opine that most of the mobile users would switch to smartphones using windows 8 next year with its exceptional features already drawing enough anticipation among the masses that look forward its release in UK. This option allows easy access to photos, pictures, music and video files with the windows 8 operating system. This ensures that people will be hooked to their smart phones even more.
Microsoft is planning to spend huge bucks to boost up the launch of windows 8 smartphones in the UK. This window 8 mobile has active tile feature that changes very fast with new information that you will get to experience a newer and updated feature of each application as and when it is updated. It is also designed with the static grid that is the standard feature of the Smartphone. The company plans to launch this Smartphone with windows 8 operating system with updated social media applications. This would be available with the "me" tile that that enables the user to customise their likings together. Also this tile does not get displayed on the background causing the battery charge but is always available whenever it is much needed. The personalised operating system of the Smartphone would draw a lot of accolades during the launch in UK as it enables the user to stay connected with their loved ones with the never before experience. Also Microsoft is expected to announce some of the much revived applications that are supported by the smart phone such as face book, twitter, Skype, urban spoon and angry birds for their users. And in some specific countries live streaming of internet based music Pandora would be made available from 2013. It is roughly estimated that windows 8 for Smartphones have about 46 out of the 50 popular Smartphone apps that has kindled the interests of many Smartphone lovers.
Microsoft is expected to have plans to launch their windows 8 for smartphones in markets in the first week of November across a number of operators in UK. This windows 8 phone is the successor of windows 7 phone and it has the ability to run on many successful phone models. There are more than 120,000 applications available with this phone that is sure to make the user fall in love with it feels the CEO of Microsoft, Steve Ballmer. The distinctive user interface feature has received wide appreciation among all the people of the world while it also supports a kid's corner feature that lets kids to have access to only the apps and games feature even while the windows 8 for smartphones are in lock screen. Well, one can surely say the world is waiting to welcome the launch of windows 8 for smartphones in the UK with open arms.