Samsung Galaxy Premier – Does it have what it takes to carry on the legacy of Galaxy SIII
Thursday 1 November 2012 12 PM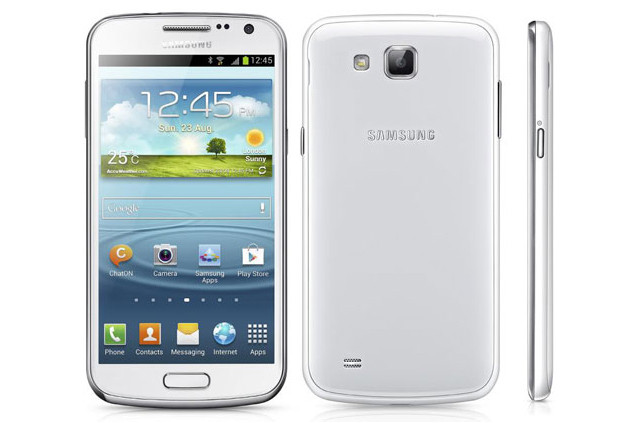 The air is thick of rumours that Samsung has been secretively designing a new smart phone since the discontinuance of the launch of the Samsung Galaxy Nexus after LG launched Google Nexus 4. Although people are still confused as there has not been any official announcement from the company itself and there might be a possibility of hoax spread by rumour mongers. On the other side a large chunk of the crowd believes that the news is true because a very reliable twitter user, who is well known for leaking handset info before its official launch, leaked some pictures of Galaxy Premier. If at all this is true, Samsung is apparently trying to fill the void left by the cancellation of Galaxy Nexus.

Is it HOT or NOT?

The Galaxy Premier is said to have borrowed its looks and design from the
Galaxy SIII and has made very minute and modest sacrifices which will definitely help in reaching a wider consumer audience. The outer visage of the GSIII has been maintained, though there are a few edits and omissions here and there to make it different from GSIII. The premier's body is slightly smaller which makes its weight a little less, while the screen too has been shrunken a little without affecting the pixels in it. It features a Super AMOLED capacitive touch screen which blazes away 16M colours. The processor of this handset is a dual core chip which works just fine for the configuration of this phone. The version of Android used is 4.1 with a gigabyte of RAM.

Is the Hardware Delightful or Disastrous?

Apart from the processor and the RAM, most of the other hardware has been left untouched which is great news. The cameras have not been tampered with; it still features an 8MP rear shooter with flash along with a 1.9MP front facer for video calls. Versions for both 3G and LTE network will be made and the SIM will come free with the handset. The internal memory can be opted between 8 and 16GB and cards up to 32GB of memory will be supported by Galaxy Premier. Connectivity includes EDGE, GPRS at great speeds; also Wi-Fi, Bluetooth and NFC are also featured by this amazing phone. The 8MP camera allows Geo tagging, touch focus, and face detection, while it also captures video at 1080p at the rate of 30fps. The handset also boasts of a few sensors including Accelerometer, Gyro, compass, and proximity sensor. It also has GPS and Radio.

Pricing and Results

Although the exact pricing of this mind boggling product has not been announced yet, the estimates by reliable sources lie around £420 to £480. Keeping in mind the amazing features offered by this handset, the value for money of this product seems to be great which makes it a must buy for Galaxy fans. Though there is still confusion regarding the existence of this product, many reports also claim that Samsung has already announced its release in Ukraine in the month of December, after which it will eventually be released in other countries.