New Three Mobile SIM Only Deals
Monday 20 August 2012 11 AM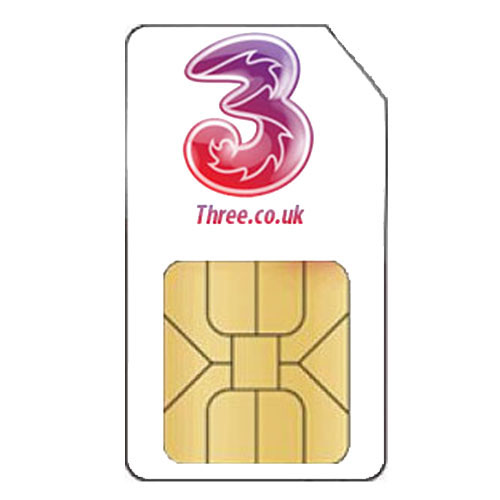 Three Mobile has announced today a revision to their SIM only contracts to better suit the need of today's market. This revision will now make Three Mobile SIM only contracts some of the cheapest on the market. You can now get a 12 month SIM only contract from £6.90 a month or a 1 month rolling contract from £9.90 a month.
The 12 month SIM only contract also known as "Essential Internet SIM 200" will give users 200 anytime, any network minutes, 500 texts and 500MB of data. This same plan is available on a 1 month rolling contract for just £9.90 for those people not looking to commit right now.
BlackBerry user can also benefit from these great SIM only deals and still keep the functionality of the blackberry connectivity by using the blackberry allowance add-on for only £5. This add on will allow blackberry users to pull their emails direct to their phone as well as allowing them to use their Blackberry messenger to stay in touch with other Blackberry users.
You can see the great range of new SIM Only deals from Three which include the above options and more right here by following this link. Three Mobile SIM Only