Apples 2012 Keynote Speech
Friday 14 September 2012 11 AM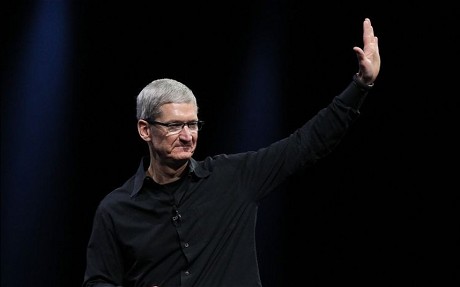 Apple hold their annual WorldWide Developers Conference each year, known as the Keynote Speech, it's always a hotly anticipated event where the world can learn of Apple's plans for its upcoming hardware and software releases. This event can be characterised in simple terms as a "cool stuff" showcase! The 2012 Keynote speech was rumoured to be the event where we would finally learn about the long-rumoured iPhone 5, unfortunately this was not the case, however there was plenty of new technology and software enhancements to satisfy gadget lovers everywhere.

The first announcement was regarding the new MacBook lineup, then all-new MacBook Air now features 3rd generation Intel "Ivy Bridge" processors that offer considerable speed improvements over the previous versions. Ivy Bridge is the codename for an Intel microprocessor using the Sandy Bridge microarchitecture but with a number of improvements including up to 50% less power consumption, higher number of execution units (6 or 16 compared to Sandy Bridge's 6 or 12), Intel HD Graphics with DirectX 11, new random number generator, and support for Multiple 4K video playback and Intel Quick Sync Video. The new MacBook Air will also have up to 512GB of flash storage and Apple claim it will be up to twice as fast as the outgoing model. The MacBook Pro notebook also gets an upgrade with new Intel chips and Nvidia graphics, interestingly, MacBook Pro prices will remain the same, while in the USA at least the MacBook Air models will see a $100 price drop across the range.

Apple have also revealed an all-new MacBook Pro model, this next generation MacBook Pro is almost as thin as a MacBook Air, but now with Retina display technology and a ridiculously high definition screen with 2880 pixels by 1800 pixels resolution, the highest-resolution notebook display ever! This new MacBook features a solid state drive up to 768GB and is available in the USA right now from $2199.

Apple also finally revealed their new version of Mac OS X, Mountain Lion. The new operating system features a number of incremental improvements plus some cool new features. The highlights include a new drop-down notification centre feature gathering all your social networking updates and other important information into one place and automatically syncing with your iPad or iPhone. There is also an iCloud storage and syncing service and the same voice dictation features as the new iPad. Game centre will be supported too so you can use the same Game Centre ID that you use on your other iOS devices.

The new mobile operating system iOS 6 was also announced with advanced Siri virtual assistant features, including the new "artificial intelligence" ability to find sports scores for your favourite teams online and the option to use Siri to launch apps for you just by saying the name of a game or app. There are new call features with iOS 6 including a "Do not disturb" option which lets you silence any incoming messages or calls, but still remind you of them when you awaken or at a later, more convenient time. iOS 6 will also bring Siri to the newest version of the iPad, iOS 6 will be launched on devices later this year.

Despite no news on the new iPhone 5, we still expect to see the iPhone 5 in UK stores sometime this year, but we'll just have to wait and see!